180 Student Ministries
180 Student Ministries exists for the purpose of seeing students come to Christ and then working with them to grow that relationship through discipleship.
We are an active youth group. We offer various activities, outreach, and service opportunities throughout the year.
---
Meet our student pastor: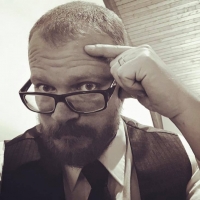 Dave Gilbert
Director of Student Ministries
Dave Gilbert is the youth pastor of 180 Student Ministries at Hillcrest Baptist Church. Dave and his wife Krista have worked with the teens at Hillcrest since January, 2006 and have been in a "full time" ministry role since August of 2011. Dave is a graduate of Liberty University. He is a passionate preacher and teacher of God's word. Together he and his wife have three children, Ryan, Josh, and Lily and they make an awesome team as they share the Gospel and disciple the next generation for Christ.

---
Times we meet:
Sunday Morning @ 10:00am
Sunday Evening @ 6:00pm
Wednesday Evening @ 7:00pm