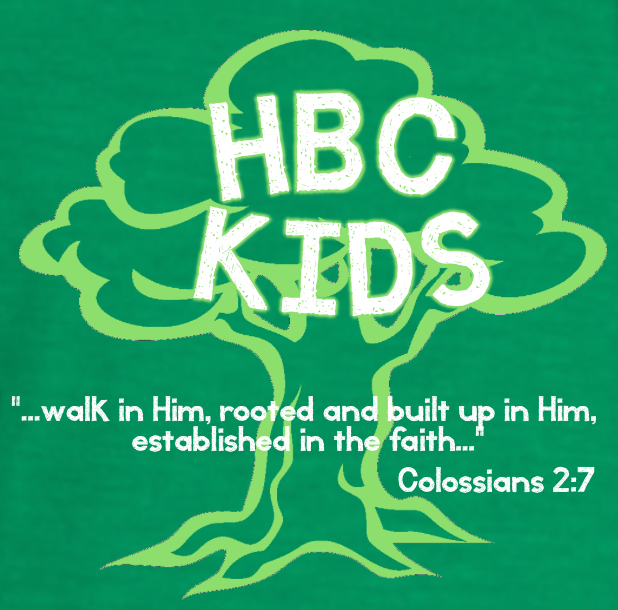 We are excited to work with all your children.
Our program is called HBC KIDS.
All children will meet in the basement area of the church.
Our main room will be The Treehouse.
The children will then rotate to 2 other classrooms in the basement.
Here is a basic schedule for what the morning will look like:
11 AM – All students 1st – 6th grade will be dropped off in The Treehouse Room by their Sunday School teacher
11:00 – 11:10 – Welcome and 2 worship songs
11:11 – 11:28 – Rotation 1
11:29 – 11:46 – Rotation 2
11:47 – 12:04 – Rotation 3
12:05 – Everyone back to The Treehouse Room for pick up

**Our rotations include a bible lesson, a snack, and game time**
PLEASE MAKE SURE YOU ARE PICKING UP YOUR CHILDREN OUT AT THE END OF THE SERVICE.